Sharpen your Hairstyling tools
sharp Tools give the best result
Whether you slide cut, wet cut or dry cut we will ensure your scissors, shears and clippers have the proper edge for all your haircutting needs.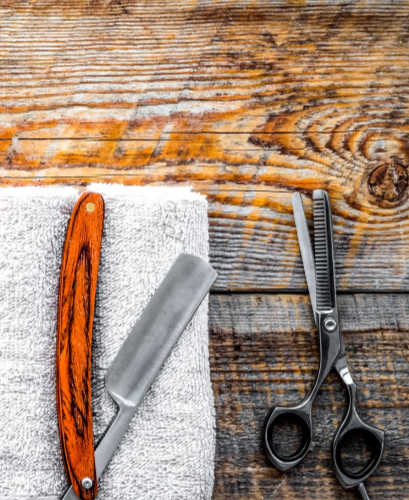 Scissor & Shear Sharpening Service
Hair Stylists trust our services and once they've used our service they always come back.
Regular maintenance of your equipment is crucial for to put out a successful product every time.
We will ensure your scissors, shears and clippers will have the sharpest, truest edge possible.
All orders are tested and 100% guaranteed.
Drop off sharpening services take between 1-3 business days.
How Do I Place a Sharpening Order?
All orders shipped back are shipped with a signature requirement for the safety of the customer.  Any orders of a minimum of $150 (before taxes) will be shipped back free of charge for Western Canada and $200 for Eastern Canada. 
Orders received are completed between 1 - 3 business days and will be shipped back Expedited Service with Canada Post.
Please wash your knives after receiving them back from us.
We sharpen all the things! You can find the full list of sharpening prices here. If there's something that is not on the list, give us a call and we'll let you know if we can sharpen it!