We sharpen all the things!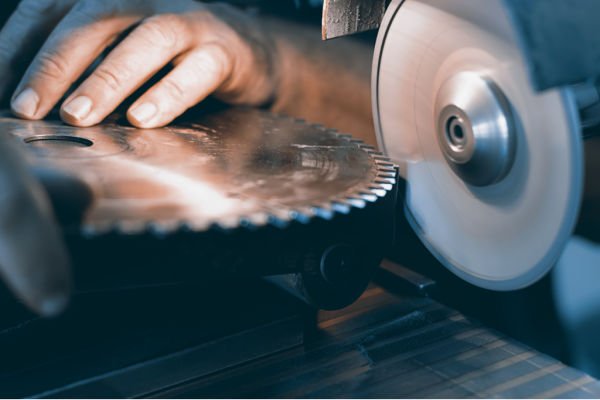 Sherry Kremer at Leading Edge Sharpening Services has been specializing in the professional sharpening of clipper blades, scissors, saw blades etc., since 2014.
For a full list of the items we provide sharpening services for please refer to the list below. 
And in case you didn't know, we also offer replacement and repair services too!
Groomers

Hairdressers

Industry

Knife Sharpening
| Grooming Tools | Price |
| --- | --- |
| German Bevel Scissors | $12.00 |
| Clipper Blade (ceramic) | $13.00 |
| | |
| Dryer Repair/Maintenance | $50/hr |
| Bevel Thinner | $15.00 |
| Nail Trimmers | $5.00 |
| Double Tooth Thinner Sharpening | $20.00 |
| Semi Convex/Convex Scissor | $20.00 |
| Arco Blade Sharpening | $12.00 |
| Clipper Blade (large animal) | $15.00 |
| Clipper Blade (small animal) | $10.00 |
| Clipper Inspection (General) | $25.00 |
| Cutter Blade Sharpening | $3.00 |
| Cutter Blade Sharpening (large Animal) | $7.50 |
| Double Tooth Thinner Sharpening | $20.00 |
| Reconvexing/Corrective Sharpening | $45.00 |
| Wahl Arco 5 in1 (replace cutter) | $16.00 |
| Wahl Arco 5in1 (refurbish cutter) | $12.00 |
| Hairstyling Tools | Price |
| --- | --- |
| German Bevel Scissors | $15.00 |
| Bevel Thinner | $15.00 |
| Clipper Inspection (General) | $25.00 |
| Convex Scissors | $30.00 |
| Industrial | Price |
| --- | --- |
| Auger Blades | $12.00 |
| Chisel Sharpening | $7.00 |
| Cleaver Sharpening | $10.00 |
| Corrugations | $5.00 |
| Food Processor Blade | $10.00 |
| Hedge Trimmer (electric) | $25.00 |
| Hoe Sharpening | $5.00 |
| Ice Auger Blade (individual) | $6.00 |
| Large Deck Mower Blade | $25.00 |
| Large Ratcheting Lopper | $20.00 |
| Large Serrated Knife | $12.00 |
| Meat Grinder Blade | $15.00 |
| Mower Blades | start at $10.00 |
| Paper Cutter (15-20") | $20.00 |
| Paper Cutter (under 15") | $15.00 |
| Pinking Shears | $12.00 |
| Planer Blade (Double Sided) $2/" | 2.00/inch |
| Planer Blade (Single Sided) $1/" | 1.00/inch |
| Pruner (Large) | $10.00 |
| Pruner (Small) | $5.00 |
| Reel Mower Blade | $35.00 |
| Carbide Saw Blade up to 24 teeth | $10.00 |
| Carbide Saw Blade 25-40 teeth | $15.00 |
| Carbide Saw Blades 41-80 teeth | $20.00 |
| Carbide Saw Blades 81-100 teeth | $25.00 |
| Carbide Saw Blades 101-120 teeth | $30.00 |
| Carbide Saw blade 15" and up | $0.55/tooth |
| Steel Saw blades | up to 10" | $10.00 |
| Steel Saw blades | over 10" (no more than 16") | $15.00 |
| Stump Grinding Teeth | $8.00 |
| Utility Scissor (Long) | $12.00 |
| Knife Sharpening | Price |
| --- | --- |
| Chip Repair (Knives) | $3.00 |
| Cleaver Sharpening | $10.00 |
| Filet Knife | $10.00 |
| Food Processor Blade | $10.00 |
| Hunting Knife | $8.00 |
| Ice Auger Blade (individual) | $6.00 |
| Large Serrated Knife | $12.00 |
| Scalloped Knife | $12.00 |