We all know that dog owners can be protective of their pooches, but when it comes to choosing a dog groomer, they can be especially picky! Competition in the dog grooming industry is stiff, with both small grooming businesses and larger franchises competing for market attention. If you want to stay ahead and be one of the top dog groomers in your area, it's important to know how to stand out (for the right reasons!).
As well as taking good care of your equipment (this includes availing of regular sharpening services such as ours), there are lots of other ways to stand out as the most popular dog groomer in your area.
To be a dog groomer with loyal customers, try to remember the golden rule: Your dog is your client, but their owner is the one who can make or break your business. Therefore, striking the right balance between canine and customer satisfaction is essential!
To help, we've compiled a list of 5 ways to help ensure that you become the 'go-to groomer' in your local area, keeping both your doggy clients and their owners happy to keep coming back.
1. Advertise how dog grooming helps dogs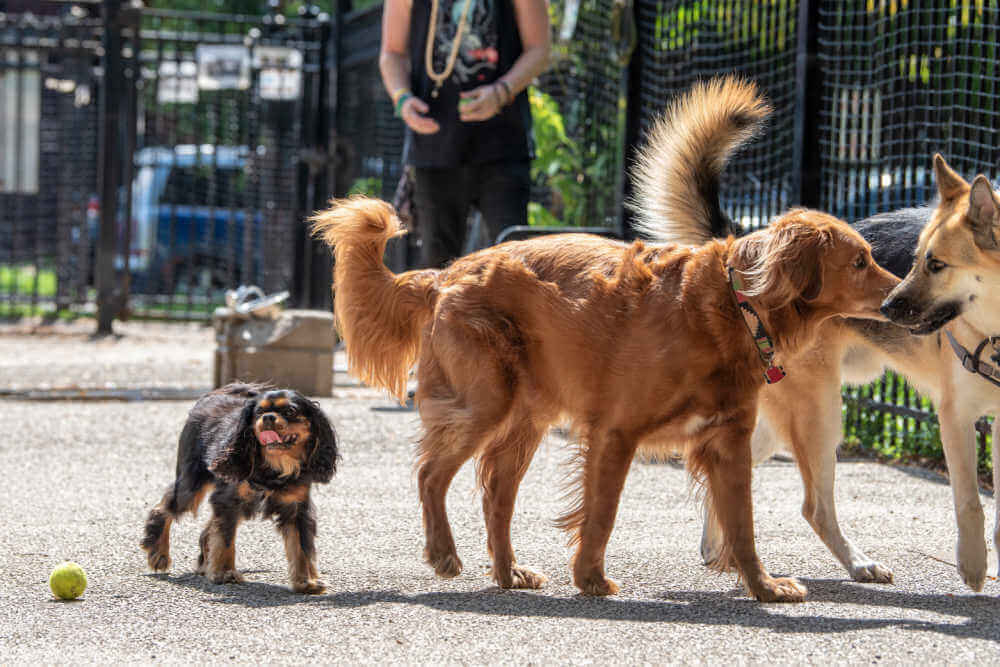 Dogs that are groomed from a young age will be a step ahead of the rest when it comes to their socialization skills and overall tolerance for human interaction. Regular grooming sessions also mean that a dog never needs to know what life with a matted coat or uncomfortably long nails feels like. A dog that's comfortable and happy is one an owner (and a groomer!) that cares.
To become the natural choice for dog grooming in your area, it's especially important for dog owners to understand the full benefits of dog grooming.
A good dog groomer doesn't just keep your dog looking well, they also help to improve your dog's health. Groomers aid circulation through massage and can check for lumps and bumps that might otherwise go unnoticed. The one-on-one time that a dog groomer spends with a dog can be a vital part of maintaining their overall health.
Even before a puppy's adult coat comes in, it can be a great idea to encourage owners to bring their puppy to your salon. This helps the dog get a feel for both you and the grooming process! Whether it's getting them used to the nail trimming tools, standing in the bathing station, or hearing the noise of the hairdryer — laying the groundwork with dog owners early will help make you the logical choice of groomer later.
Idea: To connect with clients and educate them on why dog grooming is so important, why not advertise an open day for your grooming salon where pet owners can bring their dogs along to see your salon. You can use this opportunity to highlight what makes you different and why dogs naturally gravitate towards you.
Or, if you offer a mobile grooming service, why not advertise an introductory offer for puppy massage where pets can be dropped home more relaxed than ever? The key is to educate dog owners on why your services are about more than just making a dog look or smell better. You offer a full service that aims to keep their pet happy and healthy — and their dog will love you for it!
2. Schedule regular appointments and send out reminders
While coat brushing and generally keeping a dog clean should be a regular activity for dog owners, the average length between professional grooming appointments is around 12 weeks. While this can be longer or shorter depending on the breed of dog, keeping appointments as consistent as possible is beneficial for both the dog and the groomer.
For a dog groomer to remain in high demand, it's important that you make the appointment process as stress-free as possible. Dog owners have a lot going on in their lives and it can be easy to forget about an appointment that was made several months ago. To ensure your clients keep their appointments and to improve customer relations, we recommend sending out reminders to dog owners a few days before their appointment is due and possibly a second reminder the day before to help prevent "no shows" or last minute cancellations.
As well as not wasting time slots that another customer could have filled, it also adds additional value to your service. If you're the one worrying about when a dog's appointment is due, all a dog owner has to do is show up! Easy!
3. Offer additional extras outside of your grooming services
In addition to little perks in your service such as appointment reminders, it's important to keep adding additional value wherever possible. Your competitors might be just as good of a groomer as you are, but if you're showcasing more expertise on dog care, you're more likely to stand out.
For example, offering extras such as a free newsletter or pamphlet about ways to care for a pet can be considered an extra treat (excuse the pun or not!).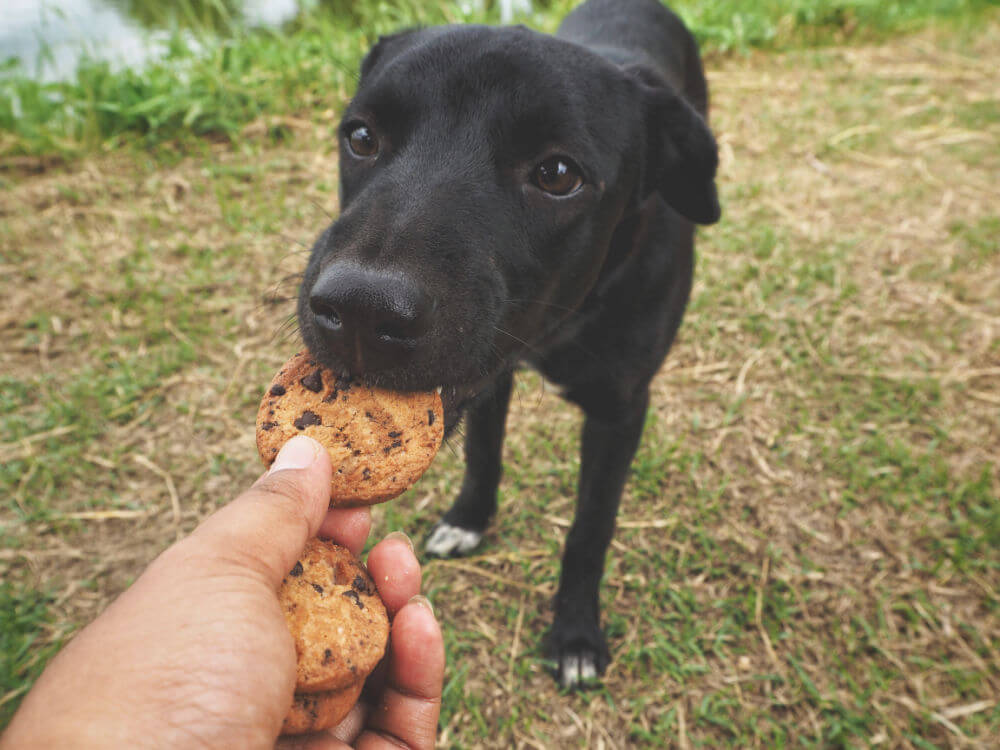 Why not highlight the benefits of brushing and massaging dogs at home (in-between your appointments of course), or discuss ways to ease a pet's anxiety? The key is to let dog owners know that you care about their dog even outside of their grooming sessions. Trust us, it works!
4. Bond equally with your client (and their owners!)
When a dog enters your grooming salon, the owner will know immediately if the dog likes being around you. Similarly, a happy dog is always clear to see when they return home after a grooming session. For a dog owner to schedule their dog for regular appointments, it's essential that you and the dog develop a good bond from day one.
Every dog will be different, but a good first impression never hurts. Some of the best ways to soothe a dog and get them to enjoy being around you are as follows:
Play or bond with them before beginning the grooming session
Have rewards on hand (check dietary requirements with the owner before offering treats!)
Ensure their first appointment isn't overcrowded with other dogs
Play soothing music (this especially helps with nervous dogs)
Stay calm — dogs sense tension!
Build up trust slowly but surely. Not all dogs like being handled, but they can learn to tolerate it if you approach them the right way!
5. Network with the local community
One of the best ways to become the most popular dog groomer in your area is to integrate yourself into the community as much as possible. If you're trying to target a particular market, ensure that your business becomes more visible in the community. As well as local advertisements, it's important to position yourself as 'the local dog groomer' through networking with other local businesses and showcasing a commitment to your locality.
A popular networking option for many dog groomers is to introduce yourself to the local vets, dog trainers, dog walking groups and businesses such as pet stores. Reaching out to and building rapport with anyone in the business of dealing with dogs is a great way to initiate word-of-mouth and establish a good image for yourself within a community.
Tip: Why not collaborate with local businesses by offering special discounts to customers of a local vet, dog trainer or pet store? Most local businesses will be happy to be able to offer something of value to their customers at point-of-sale, and your business will be rewarded through your association with businesses that already have a good name!
A little bit about Leading Edge Sharpening
Leading Edge Sharpening is run by Sherry Kremer. Sherry is a dog groomer turned tool sharpener with a passion for high-class service and helping businesses add value to their own services. Within 20 years experience of owning a grooming salon, Sherry realized that maintaining grooming tools was a crucial step in becoming a better dog groomer and serving customers more effectively.
Whether you're a dog groomer, hairdresser, chef, industry professional, or you just have some items for us to sharpen — Leading Edge Sharpening offers sharpening services for you. With 4 drop box locations and a mail-in service, your professional equipment can find its way right back to you in better shape than ever!
Contact us now to learn more. You can also visit our online store if you've been thinking about updating your dog grooming tools and accessories!